To load base software 1.0.0.1 with AutoPunch 1.0.0.1 with Hyperfont 1.0.0.2 or Photo Stitch 1.0.0.2
This will usually result when you are in the Text portion of your software. Simply left click on the "T" to return to the main program and all of the tools should now be accessible.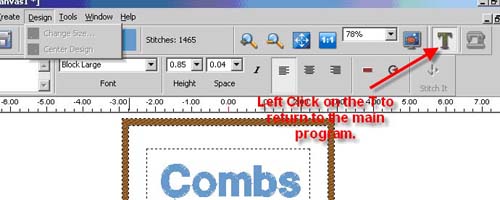 Once you turn off the Text you should be able to access your Tools under Design.